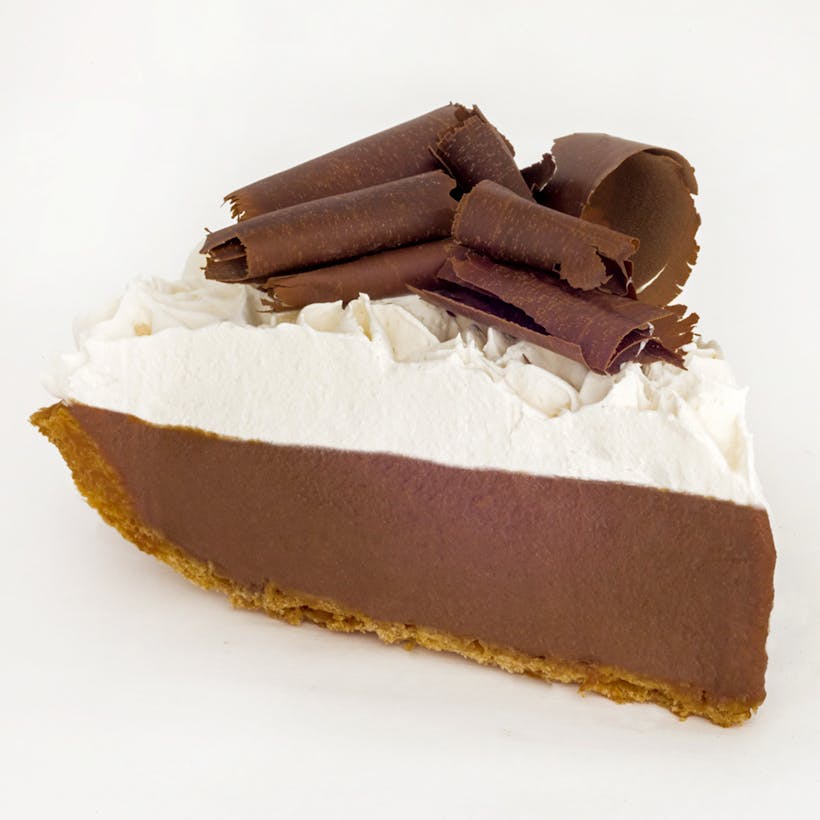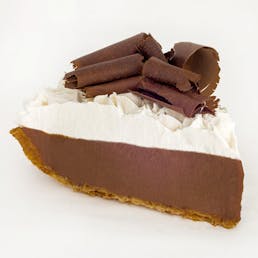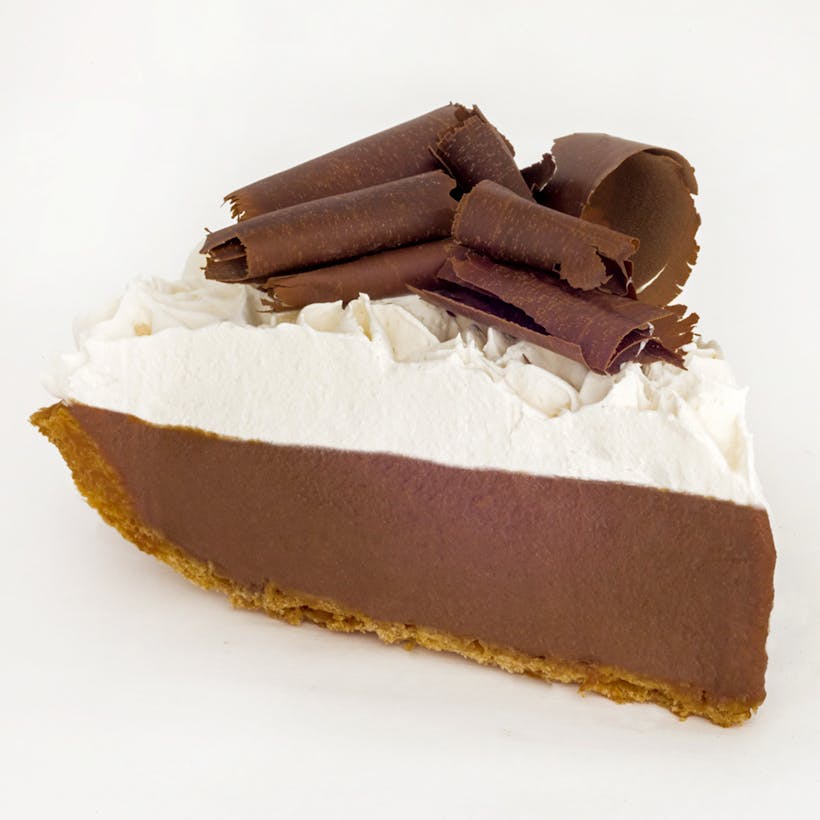 Wendy and Dave Achatz have been concocting some of the nations best pies since 1993, when they started baking in their Victorian home in Armada, Michigan. This Chocolate Cream Pie features rich chocolate pastry cream topped with whipped topping and shaved chocolate
Wendy and Dave Achatz have been concocting some of the nations best pies since 1993, when they started baking in their Victorian home in Armada, Michigan. This Chocolate Cream Pie features rich chocolate pastry cream topped with whipped topping and shaved chocolate
More Details
Each pie is 10" and serves 8-10 people
Package includes separate bags of Whipped Cream Topping and Shaved Chocolate
Instructions / Storage
Pies are baked fresh, flash frozen and shipped with dry ice. They arrive frozen
Upon arrival, place in the refrigerator or in the freezer to serve later. Allow pie to thaw overnight in the refrigerator before serving
Pies can be stored in the refrigerator for 4 days or in the freezer for up to 1 month
Whipped topping is best used within several days of receiving
To serve, pipe whipped topping onto thawed pie (for best results, test out topping on separate surface before piping onto pie). Sprinkle the rest of the toppings and enjoy!
Ingredients
Whole Milk (Milk and Vitamin D3), Whipped Topping, Sugar, Unbleached Pastry Flour (Wheat), Palm Oil, Sugared Egg Yolks (Egg Yolk, Sugar), Chocolate, Water, Unsalted Butter (Cream [Milk]), Modified Food Starch, Cocoa Powder, Soybean Oil, Stabilizer Blend (Sugar, Corn Starch, Carob Bean Gum, Agar and Salt), Vanilla Extract, Sea Salt.
CONTAINS: Egg, Milk, Soy, Wheat